Covent Garden to the Cotswolds
The Covent Garden Academy of Flowers was founded in 2010 by mother and daughter team Gillian and Fleur Wheeler, with an aim to bring joy through nature, flowers and creativity in the heart of London's traditional flower market.
Over 10 years we have trained thousands of students at our renowned Central London design school, and in March 2020 taught our final courses in Covent Garden.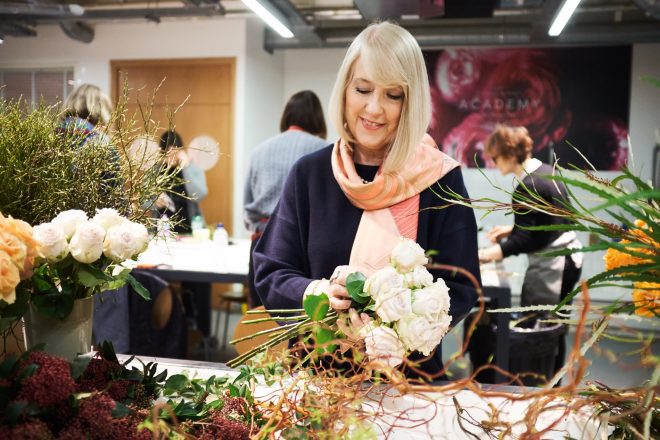 With a growing family at home, we have now decided to concentrate on our Cotswolds school, and Gillian has devised a fresh mix of courses that bring together the most popular elements from a decade of teaching flowers to our amazing students.
The Cotswolds offering will feature small class sizes, engaging concepts, and as always, the inspirational and calming atmosphere of The Academy.
It is our unwavering belief that everyone needs an environment that allows their creativity to flourish, and we are excited to share our studio in the Cotswolds with thousands more enthusiastic and wonderful students.
From Autumn 2020 our refreshed and revitalised courses will be running in Chipping Campden, reflecting the arts and crafts heritage of this idyllic Cotswolds town.